Barber also attributed the higher foreclosure rate to pending filings finally processing. "Even with the national economic upturn and job stability, it's evident that some homeowners are still grappling with the pandemic's financial aftermath or encountering new challenges," he said.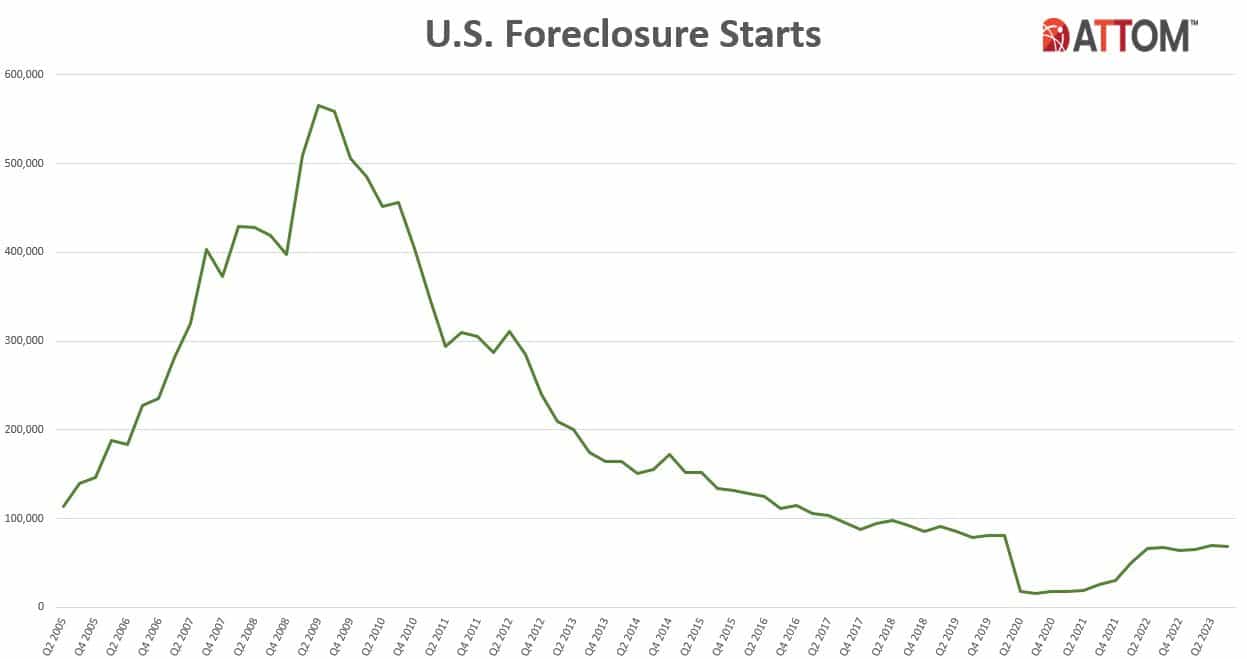 Several states experienced spikes in foreclosure starts for Q3 2023. North Carolina led the pack with a 53% increase, followed closely by Louisiana at 47%. Pennsylvania, Alabama, and Nevada also reported substantial annual hikes of 24%, 18%, and 16%, respectively.
On the metropolitan front, New York City reported the highest number of foreclosure starts in Q3 2023, with 4,514, followed by Chicago (2,584), Houston (2,279), Los Angeles (2,273), and Philadelphia (2,104).
However, not all cities followed the national trend. Some metropolitan areas with populations exceeding one million reported declines in foreclosure starts for the same quarter. Salt Lake City led this group with a 74% decrease, while Chicago, Kansas City, Columbus, and Milwaukee also noted reductions of 35%, 34%, 22%, and 21%, respectively.
Stay updated with the freshest mortgage news. Get exclusive interviews, breaking news, and industry events in your inbox, and always be the first to know by subscribing to our FREE daily newsletter.